Store Manager
Notice
This position is no longer open.
Location Details: Dolphin Mall
PostalCode: 33172
Category: Retail
Requisition Number: 10199-1041-SM-FT
Date Opened: February 10, 2023
Number of Openings: 0
Job Type: Permanent
Pay Class: Full Time
Education: High School Diploma or equivalent
Career Level: Manager (Supervisor of staff)
Who We Are: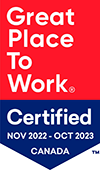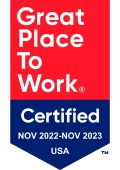 Hey, we're Ardene!
We're the ultimate destination in North America and beyond for head-to-toe apparel, footwear, and accessories - all at the best prices. In 1982, we started as an accessories and jewelry retailer. Today, we're on a whole new level, with 300+ stores in Canada, the USA and internationally – not to mention ardene.com and our app!
We believe that fashion shouldn't be exclusive or intimidating – it should be celebrated with youthful confidence and fearless enthusiasm. Our journey is ongoing in this new era of retail, as we focus more than ever before on customer experience and sustainable practices.
We also take employee wellbeing and personal growth to heart. Our teams focus on driving initiatives in the area of mental health, diversity & inclusion, engagement and recognition. This includes our many mindfulness programs too, so our teams can create meaningful connections, lead with intention and kindness, and be their best selves at work and in their lives.
Want to learn more about Life at Ardene? Check out our careers site for the latest updates & read one-on-one personal interviews with team members from across Ardene.
Description:
THIS COULD BE YOU!
Want to be part of an amazing team? If you're a vibrant and highly motivated leader with an interest in fashion retail – we want to hear from you.
The Role
The Store Manager works with the District Supervisor to oversee all store operations, as well as plan & execute strategies to drive sales and profitability. The Store Manager is responsible for merchandising, customer service, as well as their teams training & development.                   
The Store Manager must adhere to all company policies and procedures and must be a role model and demonstrate the utmost professionalism and integrity while creating a climate of trust and respect within the team. They must keep an open mind when dealing with customer and employee issues, listen to others and make fair and honest decisions accordingly. The Store Manager monitors performance and takes immediate action on substandard performance. They are able to lead and create an overall positive customer and employee experience.
Responsibilities Include:
Collaborating with the District Supervisor to develop and implement strategies to achieve the store's sales and profit budgets.
Training store team (current employees and new hires) on company standards and programs in accordance with the employee manual.
Taking action with the support of the District Supervisor on low performance and resolving conflicts.
Recruiting and retraining talent by motivating their team and recognizing good performance.
Conducting administrative and operational duties as required.
Performing opening and closing procedures as per operational guidelines.
Ensuring health and safety standards are adhered to.
Preparing and managing employee weekly schedule.
Handling customer complaints and resolving them in a timely manner.
Comply with all head office requests regarding store operations.
Processing and managing all incoming merchandising shipments.
Handling all returns to head office as required.
Comply with policy and regulations as per the company's employee manual.
Processing cash/credit/debit purchases at the register.
Qualifications:
Minimum of 2-3 years retail management experience
High school diploma or equivalent 
Experience and/or education in visual merchandising
Solid business acumen
Proven people development skills and ability to assess talent
Strong time management and priority-setting skills
Ability to manage stress in a fast-pace environment
Ability to delegate tasks and take ownership
Ability to lead a team in a positive and inclusive manner
Physical Requirements: 
Ability to stand for extended periods and climb a ladder;
Move, lift and handle boxes of merchandise and fixtures throughout the store (weighing up to 30 pounds). 
Availability Requirements: 
Days, evenings and weekends.
This job description is not intended to be all-inclusive. Employee may perform other related duties to meet the ongoing needs of the company. 
What's in it for you?
✓ Group insurance
✓ Bonus possibilities
✓ Dynamic and friendly work environment
✓ Casual dress-code
✓ Employee discount
✓ Upgraded eligibility for Ardene Rewards
✓ Birthday paid off & Wellness days
✓ Wellness initiatives
✓ Cool contests
✓ Opportunities for growth
At Ardene, you're more than an employee – you're part of a fun, dynamic and energetic family.
Ardene is an equal opportunity employer, and as such, does not discriminate in hiring or terms and conditions of employment on the basis of an individual's race, ancestry, color, place of origin, religion, gender, gender identity, citizenship, age, sexual orientation, disability, national origin, family status, marital status or any other characteristic protected by applicable laws. Accommodations for people with disabilities are available upon request for candidates taking part in all aspects of the selection process. Selection decisions are solely based on job-related factors.