Associé(e) aux ventes
Location: Beloeil, QC, Canada
Notice
This position is no longer open.
Location Details: Mail Montenach
PostalCode: J3G 4J2
Category: Retail
Requisition Number: 10322-032-SA-PT
Date Opened: March 6, 2023
Number of Openings: 0
Job Type: Permanent
Pay Class: Part Time
Education: Some High School or equivalent
Career Level: Entry Level
Who We Are: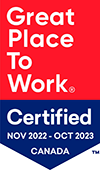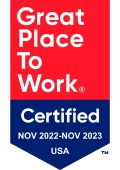 Hey, we're Ardene!
We're the ultimate destination in North America and beyond for head-to-toe apparel, footwear, and accessories - all at the best prices. In 1982, we started as an accessories and jewelry retailer. Today, we're on a whole new level, with 300+ stores in Canada, the USA and internationally – not to mention ardene.com and our app!
We believe that fashion shouldn't be exclusive or intimidating – it should be celebrated with youthful confidence and fearless enthusiasm. Our journey is ongoing in this new era of retail, as we focus more than ever before on customer experience and sustainable practices.
We also take employee wellbeing and personal growth to heart. Our teams focus on driving initiatives in the area of mental health, diversity & inclusion, engagement and recognition. This includes our many mindfulness programs too, so our teams can create meaningful connections, lead with intention and kindness, and be their best selves at work and in their lives.
Want to learn more about Life at Ardene? Check out our careers site for the latest updates & read one-on-one personal interviews with team members from across Ardene.
Description:
ÇA POURRAIT ÊTRE TOI!
Tu veux faire partie d'une équipe incroyable? Si tu es une personne chaleureuse et dynamique qui s'intéresse à la vente au détail – nous voulons avoir de tes nouvelles.
Le poste
L'associé(e) aux ventes propose des marchandises et offre un service à la clientèle exceptionnel, génère des ventes et les traite, et est responsable de la propreté et de l'apparence du magasin.
Responsabilités :
Assurer un service exceptionnel en créant un environnement chaleureux. Cela comprend le fait d'accueillir, de saluer et d'approcher de nouveau chaque client et de bien connaître les produits.

Se tenir à jour à propos des soldes et des promotions en cours.

Aider à assurer la propreté des présentoirs de marchandises et du magasin.

Effectuer le réapprovisionnement de la marchandise, surveiller les stocks en magasin et traiter les livraisons.

Traiter les achats à la caisse.

Respecter toutes les politiques de l'entreprise.

Autres tâches attribuées par l'équipe de gestion.
Qualifications :
Expérience de vente au détail ou de service à la clientèle, un atout

Excellentes capacités de vente et de service à la clientèle

Solides aptitudes pour la communication et solides habiletés interpersonnelles

Aptitude à bien travailler de façon autonome et au sein d'une équipe

Exigences physiques : 
Capacité de travailler debout pendant de longues périodes et de grimper une échelle

Déplacer, soulever et manipuler des boîtes de marchandise et des fixtures dans le magasin (poids pouvant aller jusqu'à 13,6 kg).
Exigences de disponibilité
Jours, soirées et fins de semaine.
Cette description de poste ne se veut pas exhaustive. L'employé peut s'acquitter d'autres tâches connexes pour répondre aux besoins courants de l'entreprise.
Quels sont les avantages pour toi?
✓ Milieu amusant et dynamique
✓ Horaire flexible
✓ Tenue décontractée
✓ Excellents rabais accordés aux employés
✓ Accès privilège d'éligibilité aux récompenses Ardene
✓ Congé d'anniversaire
✓ Gestionnaires attentionnés
✓ Initiatives de bien-être
✓ Concours cool
✓ Possibilités d'avancement
Chez Ardène, tu es plus qu'un employé : tu fais partie d'une famille amusante, dynamique et toujours en mouvement.
Ardene is an equal opportunity employer, and as such, does not discriminate in hiring or terms and conditions of employment on the basis of an individual's race, ancestry, color, place of origin, religion, gender, gender identity, citizenship, age, sexual orientation, disability, national origin, family status, marital status or any other characteristic protected by applicable laws. Accommodations for people with disabilities are available upon request for candidates taking part in all aspects of the selection process. Selection decisions are solely based on job-related factors.