Allocation Analyst
Location: Montreal, QC, Canada
Location Details: Head Office
PostalCode: H4S 1W8
Category: Corporate
Requisition Number: 13560-AA-10-26-2023
Date Opened: December 2, 2023
Number of Openings: 1
Job Type: Permanent
Pay Class: Full Time
Education: Bachelor's Degree
Career Level: Experienced
Who We Are: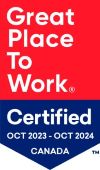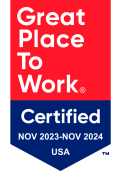 Hey, we're Ardene!
We're the ultimate destination in North America and beyond for head-to-toe apparel, footwear, and accessories - all at the best prices. In 1982, we started as an accessories and jewelry retailer. Today, we're on a whole new level, with 250+ stores in Canada, the USA and internationally – not to mention ardene.com and our app!
We believe that fashion shouldn't be exclusive or intimidating – it should be celebrated with youthful confidence and fearless enthusiasm. Our journey is ongoing in this new era of retail, as we focus more than ever before on customer experience and sustainable practices.
We also take employee wellbeing and personal growth to heart. Our teams focus on driving initiatives in the area of mental health, diversity & inclusion, engagement and recognition. This includes our many mindfulness programs too, so our teams can create meaningful connections, lead with intention and kindness, and be their best selves at work and in their lives.
Want to learn more about Life at Ardene? Check out our careers site for the latest updates & read one-on-one personal interviews with team members from across Ardene.
Description:
WHO YOU ARE:
You are smart, energetic and team-oriented. Recognized for your attention to detail and analytical skills, you focus on results and own what you do every step of the way.
Reporting to the Allocation Director, the Allocation Analyst is responsible for the management of inventory of more than 300 stores. Main responsibilities include, but are not limited to:
Allocating fashion merchandise to stores according to inventory levels, sales history, and other key factors;
Managing inventory, assuring that optimal levels of inventory are respected;
Run the merchandise replenishment on weekly basis in order to keep optimal inventory level per store and group of product.
Analyzing weekly performance and understanding the needs of different stores for different product categories;
Maintain and adjust weekly supply parameters to optimize inventory levels by store;
Ensure stores always have correct and accurate merchandise in stock;
Preparing and analyzing inventory reports at product and store level;
Plan and built required merchandise for store openings
Research and evaluate inventory gaps and make necessary adjustments
Ensure the accuracy of results and information;
Maintain a close relationship with key partners: buying, planning, pricing, IT and distribution center.
Other duties and projects as assigned;
WHAT YOU'LL NEED:
Bachelor's degree in a pertinent field of study;
Two (2) to five (5) years of experience in a related role;
Computer proficiency with an expert knowledge of Excel required;
Knowledge of Oracle considered an asset;
Excellent skills in allocation and analysis a must;
Ability to work effectively in a high-activity environment;
Strong communication skills;
Excellent organizational skills with a keen ability to multi-task;
Willingness to take on new challenges;
Positive, upbeat energy is a must!
GROW WITH US!
We're pretty proud to say that everything we do starts with our people – whether it's in-store or at the head office. From sales associates and store leadership; dedicated in-house apparel and design teams; marketing, brand, and digital experts; stylists, photographers, and graphic designers; all the way to store concept and operations. We do it all. Ardene is truly a creative hub that is second to none.
Be part of a fun, dynamic and energetic team! Join our team and begin your career at one of North America's top retail chains!
Ardene is committed to employment equity. Only those whose candidacy has been retained will be contacted.
Ardene is an equal opportunity employer, and as such, does not discriminate in hiring or terms and conditions of employment on the basis of an individual's race, ancestry, color, place of origin, religion, gender, gender identity, citizenship, age, sexual orientation, disability, national origin, family status, marital status or any other characteristic protected by applicable laws. Accommodations for people with disabilities are available upon request for candidates taking part in all aspects of the selection process. Selection decisions are solely based on job-related factors.