Planning Analyst
Location: Montreal, QC, Canada
Location Details: Head Office
PostalCode: H4S 1W8
Category: Corporate
Requisition Number: 13568-PA-10-27-2023
Date Opened: December 4, 2023
Number of Openings: 1
Job Type: Permanent
Pay Class: Full Time
Education: Bachelor's Degree
Career Level: Experienced
Who We Are: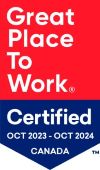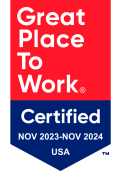 Hey, we're Ardene!
We're the ultimate destination in North America and beyond for head-to-toe apparel, footwear, and accessories - all at the best prices. In 1982, we started as an accessories and jewelry retailer. Today, we're on a whole new level, with 250+ stores in Canada, the USA and internationally – not to mention ardene.com and our app!
We believe that fashion shouldn't be exclusive or intimidating – it should be celebrated with youthful confidence and fearless enthusiasm. Our journey is ongoing in this new era of retail, as we focus more than ever before on customer experience and sustainable practices.
We also take employee wellbeing and personal growth to heart. Our teams focus on driving initiatives in the area of mental health, diversity & inclusion, engagement and recognition. This includes our many mindfulness programs too, so our teams can create meaningful connections, lead with intention and kindness, and be their best selves at work and in their lives.
Want to learn more about Life at Ardene? Check out our careers site for the latest updates & read one-on-one personal interviews with team members from across Ardene.
Description:
WHO YOU ARE:
Reporting to the Director of Planning, the Planning Analyst is responsible for driving sales and margin objectives, managing inventory levels and supporting omni-channel operations. This role will support merchandising, marketing and omni-channel operations via budgeting, reporting, assortment planning, store/size and performance analysis.
KEY RESPONSIBILITIES include:
Build and analyze financial plans by category, based on business strategies and seasonal trends

Build and manage open-to-buy budgets and forecasts on an ongoing basis

Produce detailed forecasts to ensure timely flow of merchandise into warehouse and stores

Report on product & channel performance, providing recommendations & corrective actions to maximize sales, margins and inventory objectives as needed

Own pricing, promotional and markdown recommendations by category

Lead post-season analyses by category, supporting future direction of blends of business, financial planning and assortment planning

Build and analyze seasonal assortment plans by category, based on business strategies and seasonal trends

Conduct sales analysis to determine product performance during all phases of the product life cycle

Maintain blends of business and related assortment plans

Forecast sales and inventory at the style/color/size level for Basic programs

Analyse size profiles by store on an ongoing basis and adjust purchases as needed

Build post-season analyses and provide recommendations for future merchandise programs

Support the identification and execution of inventory consolidation strategies as needed

Develop planning & analysis tools to support special projects and business opportunities

Work closely with cross-functional teams to strategize and execute category plans

Identify opportunities to improve processes and cross-functional collaboration

Conduct ad hoc analysis and provide reports driving business objectives
WHAT YOU'LL NEED:
Bachelor's degree in a related field of study, e.g. Business Administration, Commerce, Finance or Supply Chain

Minimum of 3 years of experience in planning and/or allocation, preferably in the retail industry

Advanced proficiency with MS Office suite with experience building scalable templates; MS Excel is required

Knowledge of business intelligence tools is an asset

Highly analytical and detail-oriented, with a strong business and financial acumen

Strong problem-solving abilities and resourcefulness

Excellent organizational skills, with ability to multi-task and work under tight deadlines with shifting priorities

Results-oriented, working well in a collaborative environment, with the ability to also work independently

Excellent interpersonal and communication skills, bilingualism required (English and French)
GROW WITH US!
We're pretty proud to say that everything we do starts with our people – whether it's in-store or at the head office. From sales associates and store leadership; dedicated in-house apparel and design teams; marketing, brand, and digital experts; stylists, photographers, and graphic designers; all the way to store concept and operations. We do it all. Ardene is truly a creative hub that is second to none.
Be part of a fun, dynamic and energetic team! Join our team and begin your career at one of North America's top retail chains!
Ardene is committed to employment equity. Only those whose candidacy has been retained will be contacted.
Ardene is an equal opportunity employer, and as such, does not discriminate in hiring or terms and conditions of employment on the basis of an individual's race, ancestry, color, place of origin, religion, gender, gender identity, citizenship, age, sexual orientation, disability, national origin, family status, marital status or any other characteristic protected by applicable laws. Accommodations for people with disabilities are available upon request for candidates taking part in all aspects of the selection process. Selection decisions are solely based on job-related factors.