Assistant Manager
Location: Sault Ste. Marie, ON, Canada
Notice
This position is no longer open.
Location Details: Station Mall
PostalCode: P6A 1X3
Category: Retail
Requisition Number: 13629-138-AM-FT
Date Opened: November 30, 2023
Number of Openings: 0
Job Type: Permanent
Pay Class: Full Time
Education: High School Diploma or equivalent
Career Level: Manager (Supervisor of staff)
Who We Are: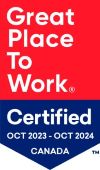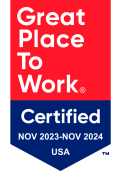 Hey, we're Ardene!
We're the ultimate destination in North America and beyond for head-to-toe apparel, footwear, and accessories - all at the best prices. In 1982, we started as an accessories and jewelry retailer. Today, we're on a whole new level, with 250+ stores in Canada, the USA and internationally – not to mention ardene.com and our app!
We believe that fashion shouldn't be exclusive or intimidating – it should be celebrated with youthful confidence and fearless enthusiasm. Our journey is ongoing in this new era of retail, as we focus more than ever before on customer experience and sustainable practices.
We also take employee wellbeing and personal growth to heart. Our teams focus on driving initiatives in the area of mental health, diversity & inclusion, engagement and recognition. This includes our many mindfulness programs too, so our teams can create meaningful connections, lead with intention and kindness, and be their best selves at work and in their lives.
Want to learn more about Life at Ardene? Check out our careers site for the latest updates & read one-on-one personal interviews with team members from across Ardene.
Description:
THIS COULD BE YOU!
Want to be part of an amazing team? If you're a vibrant and highly motivated leader with an interest in fashion retail – we want to hear from you.
The Role
The Assistant Manager supports the Store Manager to achieve sales objectives, improve employee performance and ensure efficient store operations. The Assistant Manager must lead by example and inspire their team to generate sales as well as provide outstanding customer service all while projecting the company's culture and image.
In the absence of the Store Manager, the Assistant Manager oversees all store operations.
Responsibilities Include:
Assisting in the implementation of strategies to achieve the store's sales and profit budgets.
Oversee all store operations including: opening and closing procedures, store cleanliness, re-stocking and merchandising, customer service and supervision of the team.
Providing excellent customer service and coaching their team accordingly.
Comply with all head office requests regarding store operations.
Processing purchases at the register.
Adhering to all company policies.
Supporting the Store Manager in ensuring company standards are followed in accordance with the employee manual.
Performing all other related duties as directed by the Store Manager.
Qualifications:
Minimum 1-year retail experience in a leadership role
High school diploma or equivalent
Excellent selling and customer service abilities
Strong time management, and priority-setting skills
Strong communication and interpersonal skills
Ability to delegate tasks and take ownership
Ability to lead a team in a positive and inclusive manner
Physical Requirements:
Ability to stand for extended periods and climb a ladder;
Move, lift and handle boxes of merchandise and fixtures throughout the store (weighing up to 30 pounds).
Availability Requirements:
Days, evenings and weekends.
The expected wage range for this position is $18.40 to $21.00 per hour.
This job description is not intended to be all-inclusive. Employee may perform other related duties to meet the ongoing needs of the company.
What's in it for you?
✓ Group insurance
✓ Bonus possibilities
✓ Dynamic and friendly work environment
✓ Casual dress-code
✓ Employee discount
✓ Upgraded eligibility for Ardene Rewards
✓ Birthday paid off & Wellness days
✓ Wellness initiatives
✓ Cool contests
✓ Opportunities for growth
At Ardene, you're more than an employee – you're part of a fun, dynamic and energetic family.
Ardene is an equal opportunity employer, and as such, does not discriminate in hiring or terms and conditions of employment on the basis of an individual's race, ancestry, color, place of origin, religion, gender, gender identity, citizenship, age, sexual orientation, disability, national origin, family status, marital status or any other characteristic protected by applicable laws. Accommodations for people with disabilities are available upon request for candidates taking part in all aspects of the selection process. Selection decisions are solely based on job-related factors.