Art Director
Location: Montreal, QC, Canada
Location Details: Head Office
PostalCode: H4S 1W8
Category: Corporate
Requisition Number: 6794-CDL-05-19-2022
Date Opened: March 25, 2023
Number of Openings: 1
Job Type: Permanent
Pay Class: Full Time
Education: Some College/Certification completed
Career Level: Experienced
Who We Are: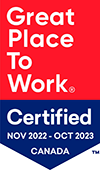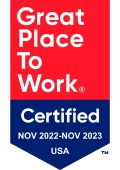 Hey, we're Ardene!
We're the ultimate destination in North America and beyond for head-to-toe apparel, footwear, and accessories - all at the best prices. In 1982, we started as an accessories and jewelry retailer. Today, we're on a whole new level, with 300+ stores in Canada, the USA and internationally – not to mention ardene.com and our app!
We believe that fashion shouldn't be exclusive or intimidating – it should be celebrated with youthful confidence and fearless enthusiasm. Our journey is ongoing in this new era of retail, as we focus more than ever before on customer experience and sustainable practices.
We also take employee wellbeing and personal growth to heart. Our teams focus on driving initiatives in the area of mental health, diversity & inclusion, engagement and recognition. This includes our many mindfulness programs too, so our teams can create meaningful connections, lead with intention and kindness, and be their best selves at work and in their lives.
Want to learn more about Life at Ardene? Check out our careers site for the latest updates & read one-on-one personal interviews with team members from across Ardene.
Description:
WHO YOU ARE:
You are smart, positive, energetic and team-oriented. Recognized for your leadership, creativity, and organizational skills, you focus on results and own what you do every step of the way.
You have an in depth understanding of current market trends, fashion trends, art, and web- and print-graphics techniques – and the ability to transfer them into strong mass market designs with omnichannel retail in mind. As Art Director, you will  partner closely with the marketing and ecommerce teams.  
Your responsibilities include but are not limited to:
Lead a team of graphic designers to deliver on all digital and print marketing aspects of the business, including ardene.com, emails, social media, digital ads, and signage.
With your leader, establish overall visual direction for campaigns, including seasonal colors, layouts, and fonts.
Ensure a cohesive look and feel on all channels, and integrate digital design thinking across the board.
Work closely with the marketing team and production designers on projects such as in-store signage, coupons, window mock ups, campaign signage, video graphics and animation, event assets, and more.
Work closely with the ecommerce team to deliver creative digital assets including newsletters, seasonal digital guidelines, email templates, homepages, banners, landing pages, etc.
Follow the style and vision of the company's brand guidelines and ensure all concepts are aligned with the creative direction.
Present design concepts in a clear and concise manner, including mock ups for presentations.
Build research documents for special projects, including competitor reports store visits, color palettes and market inspiration.
Manage work and timelines for each project in development to ensure they are completed on time.
Lead a team of graphic designers to inspire teamwork, positivity, and collaboration.
Oversee minor revisions for layout, copy, legal, etc.
Maintain the organization of files.
Visit stores on a regular basis to stay abreast of the execution of designs and how they look in a store environment.
Other projects/tasks as assigned.
WHAT YOU'LL NEED:
Ability to work in hybrid model, 3 days in office, 2 days from home
Certificate or graduate diploma in graphic design or equivalent;
3-5 years experience in a management or lead design role;
Ability to lead and manage a team of designers working in digital, in-store & packaging design;
Strong proficiency InDesign, Adobe Illustrator, Photoshop, Premiere Pro, After Effects;
Digital expertise, including a strong understanding of web design principles and compositions – and current best-practice knowledge.
Strong proficiency in setting up print ready files;
Knowledge of photo and video editing is a strong asset;
Experience in a retail marketing environment is a strong asset;
Strong sense of creativity, innovation and positive attitude;
Strong knowledge of Gen Z market trends and social platforms;
Ability to multi-task while being meticulous, thorough and detailed;
Ability to manage a project from start to finish, meet strict deadlines and manage time efficiently;
Bilingual (English and French) both written and spoken;
Strong organizational and planning skills with a strong ability to prioritize;
Ability to work independently and in a team environment;
Enjoys working in a fast-paced demanding environment.
GROW WITH US!
We're pretty proud to say that everything we do starts right here at our head office (Ville St. Laurent). From dedicated in-house apparel and design teams, marketing + brand + digital experts, stylists, photographers, and graphic designers - all the way to store concept and operations. We do it all.
The Ardene head office is truly a creative hub that is second to none. Join us and see for yourself!
Ardene is an equal opportunity employer, and as such, does not discriminate in hiring or terms and conditions of employment on the basis of an individual's race, ancestry, color, place of origin, religion, gender, gender identity, citizenship, age, sexual orientation, disability, national origin, family status, marital status or any other characteristic protected by applicable laws. Accommodations for people with disabilities are available upon request for candidates taking part in all aspects of the selection process. Selection decisions are solely based on job-related factors.