Corporate Security Officer
Location: Montreal, QC, Canada
Notice
This position is no longer open.
Location Details: Corporate Security Officer
PostalCode: H4S 1W8
Category: Corporate
Requisition Number: 9475-SA-11-07-2022
Date Opened: March 14, 2023
Number of Openings: 0
Job Type: Permanent
Pay Class: Full Time
Education: Some College/Certification completed
Career Level: Experienced
Who We Are: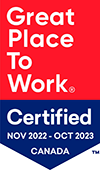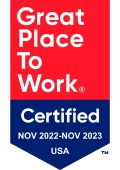 Hey, we're Ardene!
We're the ultimate destination in North America and beyond for head-to-toe apparel, footwear, and accessories - all at the best prices. In 1982, we started as an accessories and jewelry retailer. Today, we're on a whole new level, with 300+ stores in Canada, the USA and internationally – not to mention ardene.com and our app!
We believe that fashion shouldn't be exclusive or intimidating – it should be celebrated with youthful confidence and fearless enthusiasm. Our journey is ongoing in this new era of retail, as we focus more than ever before on customer experience and sustainable practices.
We also take employee wellbeing and personal growth to heart. Our teams focus on driving initiatives in the area of mental health, diversity & inclusion, engagement and recognition. This includes our many mindfulness programs too, so our teams can create meaningful connections, lead with intention and kindness, and be their best selves at work and in their lives.
Want to learn more about Life at Ardene? Check out our careers site for the latest updates & read one-on-one personal interviews with team members from across Ardene.
Description:
WHO YOU ARE: 
We are currently looking for a Corporate Security Officer to join our team. Reporting to the Distribution Centers Director, the Corporate Security Officer will provide support to the team by assisting with various tasks and projects as assigned. Your responsibilities will include, but are not limited to:
Monitor employees entering the building, handling access cards and punch cards and signing in visitors outside of regular corporate hours
Control of shipping yard
Supporting the security team
Camera and physical visits to Distribution Center employees to monitor productivity and efficiency (as requested)
Exterior patrol of parking lots
Responsible for monthly inspections and replenishments of the First Aid kits
Quarterly rack inspections
Coordinate contract work needed for maintenance issues; supervise and monitor contractors' work
Monitoring all security cameras in our platform system
Flexible in work activities between security duties and logistics support
Completing daily reports
Completing incident reporting
Tracking and maintaining CNESST accident log
Participation in Health & Safety committee
Daily inspection of fire and safety equipment
Weekly inspections of fire systems
Manage and supervise Hot works program
Manage and supervise Red tag program
Clearing snow from emergency exits
Answering emails as required
Additional computer work as requested
Remaining on call for alarms and response if needed
All other related responsibilities and projects as assigned.
WHAT YOU'LL NEED:
Must be BSP certified
Must be CNESST First Aid certified
Must have a completed High School Diploma
Must hold a valid driver's license, and own a vehicle (preferred)
Must be willing to commute to all three building locations (Ville Saint-Laurent, Dorval & Laval)
Head office reception duties requiring bilingualism (English and French)
2 years experience in a similar role
Customer service oriented
May be asked to work weekends or later hours as needed with limited notice
GROW WITH US!
We're pretty proud to say that everything we do starts with our people – whether it's in-store or at the head office. From sales associates and store leadership; dedicated in-house apparel and design teams; marketing, brand, and digital experts; stylists, photographers, and graphic designers; all the way to store concept and operations. We do it all. Ardene is truly a creative hub that is second to none.
Be part of a fun, dynamic and energetic team! Join our team and begin your career at one of North America's top retail chains!
Ardene is an equal opportunity employer, and as such, does not discriminate in hiring or terms and conditions of employment on the basis of an individual's race, ancestry, color, place of origin, religion, gender, gender identity, citizenship, age, sexual orientation, disability, national origin, family status, marital status or any other characteristic protected by applicable laws. Accommodations for people with disabilities are available upon request for candidates taking part in all aspects of the selection process. Selection decisions are solely based on job-related factors.